The 10 Best Project Management Software for 2022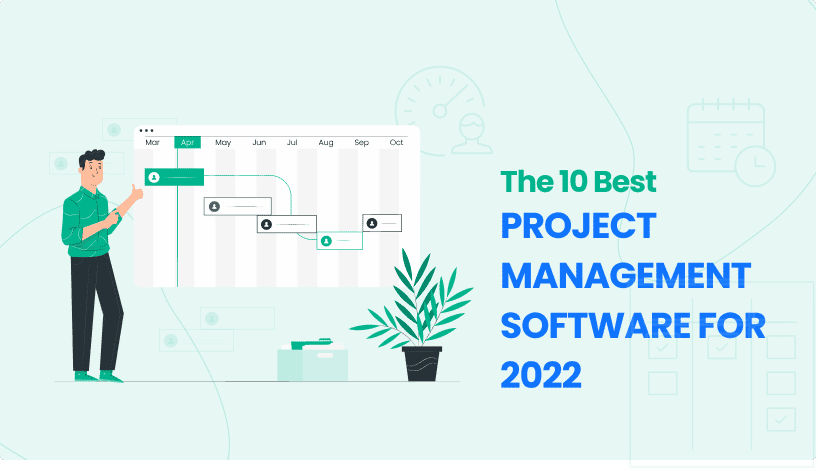 What is project management software?
Project management (PM) software is essentially designed to simplify team collaboration and the organization of the work and resources required to successfully achieve projects within company objectives. The purpose of PM software is to provide a single platform where project managers, stakeholders and team members can navigate projects through their entire life cycles while tracking and managing key project data along the way.
PM software provides company roles with differing benefits:
For team members. It provides a collaborative platform which enables them to manage their workload and stay on top of their priorities and deadlines;
For project managers. It provides tools to help plan and steer projects effectively, manage resources and costs, and keep track of progress;
For stakeholders and management. It provides insight on global project progress and status as well as an evaluation of real performance against planned objectives.
What criteria did we use to rank the different software?
We searched and analysed a range of top 3rd party, independent review and rating websites. We used this data to bring you a concise sum-up of the best software on the market this year. To make our evaluation as objective as possible we didn't base ourselves on any one particular site. And to save you time reading a bunch of reviews we compiled all their ranking data into one list in order to calculate which software had the highest gross scores and overall rankings.
What this ranking means for you
This list offers a great idea on which are today's most competitive PM software. However, the best overall ranking software may, or may not be the best solution for you.
These rankings are based on a number of general criteria designed to help identify the best overall/well-rounded software on the market. Unfortunately, this criteria cannot possibly reflect the individual challenges and needs of every organisation out there; including your own. So it is up to you to evaluate if what they offer matches your requirements. Or, if you need to broaden your search radar a little in order to find your perfect match.