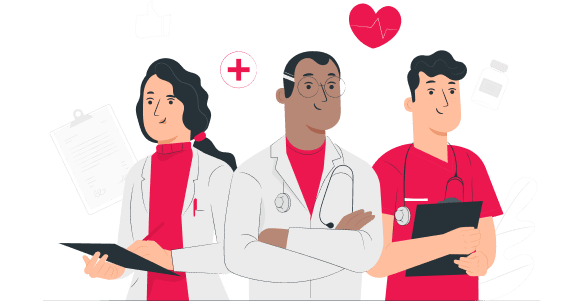 The right prescription for project stakeholders
Keep your eyes on the bottom line while strictly adhering to compliance and government regulations in order to excel in a highly demanding project environment where stakeholders are often divided between the private and public sector. Help project teams build best practices in their project areas, whether infrastructure and CapEx (capital expenditure) projects or quality improvement and compliance projects, and apply these to their respective departments. Achieve better collaboration and visibility across project activities, portfolios, resources and documents thanks to Cerri Project's capabilities that also facilitate the tracking and reporting of project progress and costs.
Supporting the complex processes of the healthcare sector
Manage the complex relationships between internal and external stakeholders more easily thanks to Cerri Project's highly configurable workflow engine that allows healthcare providers to adhere to stringent regulatory standards by delivering auditability to HIPPA and other areas of compliance.
Map your business and approval processes to your portfolio of projects with Cerri Project, which also supports initiatives such as picture archiving and communication systems (PACS) and electronic medical records (EMR) deployments. Have project stakeholders better manage their demand, prioritise their projects and portfolios, track progress and activity costs, and improve visibility on resource allocation and utilisation.
List of projects supported by our customers:
Infrastructure
Regulatory compliance
Information Technology – e.g. PACS, EMR. ERP, HR, BI, etc.
Capital Expenditure
Human Resource
Marketing and Communications
Service Maintenance
Quality Improvement
FREE TRIAL