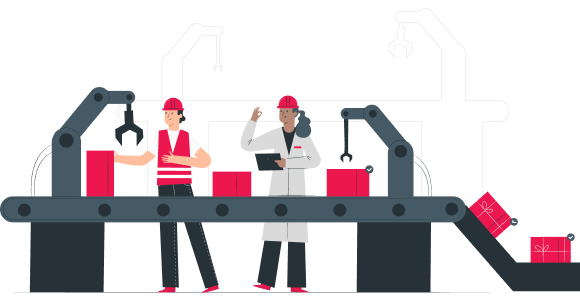 A solution accessible across your supply chain
Increase margins and profitability by leveraging the economies of scale made possible by globally dispersed teams and facilities. Facilitate the delivery of projects while conserving the critical flow of your supply chain and minimising the challenges presented by multiple geographies and time zones as well as language and cultural barriers.
Achieve better collaboration and visibility across project activities, portfolios, resource utilisation and documents in order to facilitate the tracking and reporting of project progress and costs. Whether new product development (NPD) or compliance and CapEx projects, Cerri Project has you covered.
Mapping to your business processes
Improve your project management processes thanks to Cerri Project's ability to support the complex web of dispersed teams and facilities common to manufacturers. Manage phase-review processes, adhere to regulatory compliance and industry standards, and map to industry specific business processes using Cerri Project's highly configurable workflow engine.
Map your business and approval processes to your portfolio of projects and get support with your new product development, facilities management, capital expenditure and IT project initiatives. Have project stakeholders better manage their demand, prioritise their projects and portfolios; track progress and costs of activities; and improve visibility on resource allocation and utilisation.
List of projects supported by our customers:
New product development
Infrastructure
Regulatory compliance
Information technology – e.g. ERP, SCM, CRM, etc.
Capital expenditure
Human resources
Marketing and communications
Service maintenance
Quality improvement and lean initiatives
FREE TRIAL