 Elevating Portfolio Oversight & Enhancing Project Consistency in the International Banking Sector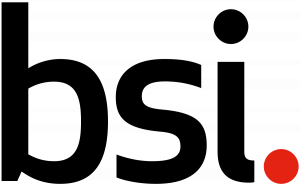 "Thanks to Cerri Project, our company is now able to manage portfolio analysis, & approval workflows simplifying project reporting & improving information management."
OVERVIEW
Client

BSI
Industry

Financial Services
Type of Projects

IT
Challenge

BSI sought a solution aligned with the best practices and key principles of Portfolio, Programme, and Project Offices (P3O).
Solution

BSI adopted Cerri Project for its robust portfolio management capabilities. The software streamlined monitoring of schedules versus actual timelines, tracking of deliverables, centralised documentation storage, and the implementation and evaluation of PRINCE2 standards.
The CUSTOMER:
Established in 1901, BSI stands as a distinguished bank headquartered in Lugano, Switzerland, with a specialty in asset management and associated services for both private and institutional clientele. From its beginnings as a Swiss entity, BSI has evolved over the years into an international corporation. The bank's growth has been consistently driven by a mix of passion, expertise, innovation, and a profound respect for its enduring legacy.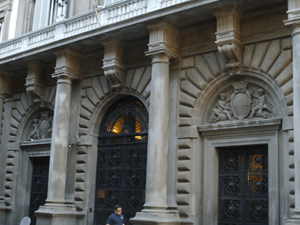 The CHALLENGE:
As BSI expanded its global footprint, the bank faced a pressing need for a system aligned with the best practices and principles of Portfolio, Programme, and Project Offices (P3O). Hindered by fragmented reporting and a lack of clear visibility into their portfolios and projects, BSI pursued a solution that would consolidate and standardise their project data into one cohesive view.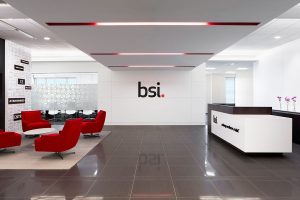 The SOLUTION:
In search of a comprehensive portfolio management system with robust reporting and analytical capabilities, BSI turned to Cerri Project. This platform enabled BSI to attain a holistic view of their project portfolios, cementing standards and processes for consistent project delivery, especially leveraging the PRINCE2 methodology. Beyond facilitating improved decision-making, Cerri Project served as BSI's single source of truth via its centralised reporting and management dashboards. Chosen specifically for its ability to highlight and manage cross-project risks and issues, it has enhanced visibility, significantly benefiting BSI's entire project portfolio.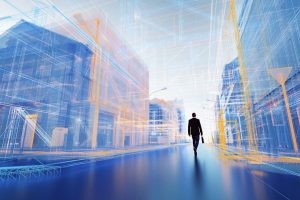 The RESULTS:
Following the deployment of Cerri Project, BSI experienced a transformative change in their approach to project portfolios, setting in motion a thriving PPM practice that streamlined portfolio analysis and approval processes. This enhancement offered them sharper insights into project performance by closely monitoring issues, deliverables, risks, and comparing actual versus planned schedules. The enhanced tracking of milestones coupled with the consolidation of project information in a singular repository has not only simplified management but has also boosted the quality and efficiency of their reporting.
Ready to discover Cerri for yourself?
As your project and collaboration needs expand and change over time, our development follows suit to keep your business running smoothly. Explore Cerri's enterprise software, and help us to build the best project collaboration solution for you.