Enhancing Resource Allocation & Refining Project Oversight in the UK's Leading Mobile Innovation Arena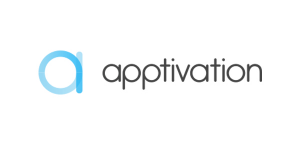 OVERVIEW
Client

Apptivation
Industry

Digital Innovation & Mobile Development
Type of Projects

Professional Services
Challenge

To have a more accurate picture of project work to better address task distribution and potential bottlenecks.
Solution

Utilising Cerri Project, Apptivation leveraged its advanced reporting and adaptable workflows, leading to optimal resource utilisation, refined project management processes, improved budgeting and time reporting, and a consolidated view across projects to reduce resource downtime.
The CUSTOMER:
Apptivation stands as one of the UK's foremost full-service mobile agencies, uniquely positioned in the realm of shaping and implementing robust mobile strategies for prominent brands. Headquartered in London, the company boasts a formidable team of developers who excel across a multitude of platforms. Distinctively, Apptivation has established a test centre of excellence that operates under stringent banking standards, ensuring it aptly addresses intricate insurance and security challenges.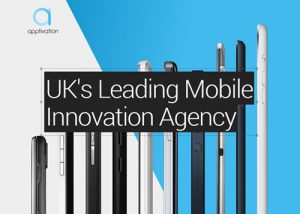 The CHALLENGE:
Apptivation, amidst managing multiple projects simultaneously, grappled with limited visibility into the workload and capacity of their resources. This lack of clarity raised concerns about optimal task distribution and the looming potential of bottlenecks that could disrupt their operations. In response, the team recognised the pressing need for a sophisticated project management solution, one capable of offering a precise insight into project trajectories, ensuring tasks are allocated efficiently and bottlenecks are identified and addressed proactively.
The SOLUTION:
After a thorough exploration of potential solutions, Apptivation opted for Cerri Project, drawn to its platform-independent SaaS application which was fully compatible with Apptivation's Mac user base. Beyond compatibility, Cerri Project presented powerful reporting and workflow tools, adaptable to Apptivation's unique business requirements. Resource management stood out as a core feature, offering Apptivation the much-needed transparency to optimise resource allocation. Coupled with its multi-project and portfolio functionality, Cerri Project significantly streamlined Apptivation's project management processes. Moreover, the solution was packed with essential project management utilities such as Gantt charts, risk management tools, issue trackers, budgeting systems, and timesheets, further ensuring the projects' successful execution. 
The RESULTS:
With the assistance of the Cerri professional services team, Cerri Project was seamlessly integrated into Apptivation's operations. Within a matter of weeks, a team of 27 users was not only actively using the system but was also comprehensively trained on its functionalities. This rapid implementation resulted in maximised resource utilisation, enhancing budgeting and time reporting capabilities. By providing a panoramic view across various projects, the solution dramatically reduced resource idle time and fortified Apptivation's project management practices.