Transforming Project Management & Boosting Team Efficiency in the Employer Federation Sector
"Thanks to Cerri Project's consolidated views and detailed reports, senior management are provided with accurate data for better decision making."
OVERVIEW
Client

Fédération des Entreprises Romandes Genève (FER GE)
Industry

Non Profit Organization
Type of Projects

IT
Challenge

FER GE faced the challenge of efficiently tracking activities and facilitating information sharing among essential team members.
Solution

The solution was Cerri Project, a web-based centralised application adept at interfacing seamlessly with various data sources.
The CUSTOMER:
FER GE, known as the Federation of Employers' Associations, is a prominent organisation that brings together various associations and self-employed individuals. With a workforce of 9,000 employees, FER GE provides a comprehensive range of services to its 28,000 enterprise members. These services include participation in Swiss pension programs, staff sponsored programs, and legal services. FER GE stands as a key player in supporting and advocating for business interests, especially in the realm of employment relations and policies within Switzerland.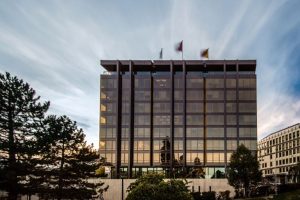 The CHALLENGE:
FER GE, overseeing numerous software development projects with a team of 20 professionals, encountered significant challenges in tracking activities and sharing vital information among team members. This complexity was amplified in 2003 when they initiated a major project to transition their AS/400 terminal-based applications to WebSphere applications on the same servers. This transition aimed to make applications like healthcare enrollment, retirement planning, and corporate training accessible online. Following this, in 2004, they began developing a web-based payroll application, all under the PMI project management methodology. The growing scale of these projects highlighted the need for a robust system to streamline planning, budgeting, and information distribution. Their existing setup, relying on Excel for timesheets, Microsoft Project for planning, and Rational documents for technical specifications, led to disjointed data sources. With the increasing number of projects, FER GE urgently required an enterprise-wide solution that could integrate with their existing tools, track task completion, and efficiently disseminate information to relevant team members.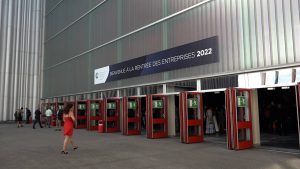 The SOLUTION:
FER GE's answer to their project management challenges was Cerri Project, a versatile web-based application capable of integrating with various data sources, including Microsoft Project. Cerri Project streamlined project management without disrupting daily operations. It allowed project managers and their teams to collaboratively manage and track all aspects of their projects – from task lists and execution plans to individual assignments – in one centralised system. This platform not only facilitated real-time updates and tracking of project progress, including time spent on tasks and budget management, but also enabled project managers to make informed, timely adjustments. The implementation of Cerri Project significantly boosted FER GE's project completion rates and budget tracking, greatly enhancing their overall efficiency and service delivery to members. 

The RESULTS:
The implementation of Cerri Project at FER GE led to a significant uplift in productivity and team collaboration. Jean-Charles Finidori highlighted the transformation in project management, particularly in budget management. Before Cerri Project, managing projects in alignment with their budgets was a challenge, but the solution now provides daily updates on project costs and progress. This level of detail, down to the time spent on specific tasks and the associated costs, allows for precise budget control. The platform also fostered an environment of total collaboration, especially critical when coordinating with external consultants. With easy access to project information and documentation, team members could work more cohesively, enhancing overall productivity. Moreover, Cerri Project's document management and consolidated reporting features enabled senior managers to effectively monitor multiple projects. They could now review detailed reports on the life cycle and progress of various projects, thereby facilitating informed decision-making and strategic oversight by senior management.