Transforming Project Management & Advancing Secure Collaboration in the Financial Services Sector

OVERVIEW
Client

Europabank
Industry

Financial service & Insurance
Type of Projects

IT
Challenge

Europabank faced the challenge of efficiently tracking a diverse range of activities across multiple teams and agencies, compounded by the need for secure and centralised document collaboration and storage. Additionally, the bank struggled with the absence of a robust methodology for follow-up and reporting on its various projects, which was essential given the sensitive nature of their financial and insurance services.
Solution

Implementing Cerri Project, Europabank established a centralised, on-premise platform for comprehensive project tracking and document management. This system, adaptable to specific user requirements, streamlined collaboration and secure document storage across multiple teams and agencies.
The CUSTOMER:
Europabank, a prominent financial institution in Belgium, has been at the forefront of the banking sector since its inception in 1964 by the International Bank of Washington Holding. Opening its first agency in Gand, Belgium in 1965, the bank has grown to become one of the country's most profitable entities. Operating through several agencies, Europabank offers a comprehensive suite of financial services. These include not just traditional banking services but also extend to consulting, online banking facilities, loans, leasing, and insurance services. With its broad range of offerings, Europabank has established itself as a key player in Belgium's financial landscape, catering to a diverse clientele with varying financial needs.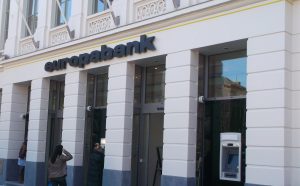 The CHALLENGE:
Europabank's operational complexity, spanning across multiple agencies and a wide array of financial and insurance services, presented a significant challenge in effectively managing a diverse and busy project workload. The need for a robust organisational solution was accentuated by the highly sensitive nature of their data, necessitating a non-cloud-based tool that could ensure secure collaboration and storage of documents. This was compounded by the lack of a streamlined methodology for follow-up and reporting, which was critical for maintaining the integrity and efficiency of their services. The bank's struggle was not just to track activities efficiently across teams and agencies, but also to centralise document collaboration and storage while adhering to strict security standards.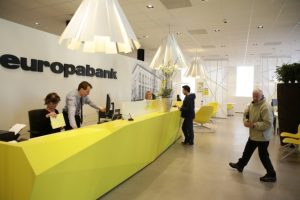 The SOLUTION:
Europabank resolved their challenges by implementing Cerri Project, a centralised, on-premise platform that catered to their need for comprehensive project tracking and document management. This solution, specifically tailored to fit the unique requirements of Europabank, significantly improved collaboration and ensured secure document storage across its various teams and agencies. A key aspect of Cerri Project was its flexible hosting options, which allowed Europabank to opt for an on-premise deployment. This setup, securely located behind the bank's firewall, gave them complete control over their sensitive client data. Cerri Project's architecture also enabled Europabank to precisely manage access levels and permissions, adding an extra layer of internal control and security, crucial for a financial institution handling confidential information. 

The RESULTS:
The deployment of Cerri Project at Europabank revolutionised their project management and document collaboration processes. With its user-friendly interface, the platform enabled the bank to intuitively manage a wide spectrum of projects, from simple tasks to complex initiatives, across different teams and agencies. The automation of document sharing and approval processes centralised collaboration, effectively ending the confusion of overlapping emails and enhancing control over document versions and history. This led to a streamlined workflow where documentation was not only readily available but also easily accessible, greatly improving the efficiency and effectiveness of project planning, monitoring, and execution across the organisation.